ENVIRONMENTAL & SOCIAL IMPACT ASSESSMENT
Baseline Studies, Assessment & Mitigation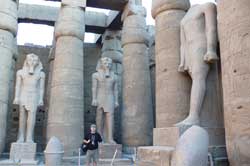 Pre-construction environmental and social baseline conditions are determined for relevant facets of the ecosystem including climate, hydrology, surface and groundwater quality, flora and fauna. Sampling sites are pre-determined to provide useful, accurate, high quality results which are needed for prediction of impacts and development of project mitigation measures as well as post contruction follow up to determine effects. Social surveys and consultation with stakeholders to determine potential impacts on local residents and communities is recommended. Health services professionals can be engaged to assure a full ESHIA where consideration of health impacts is deemed significant. This since the influx of workers engaged in major projects often results in interaction between locals and outsiders. Diseases, in developing regions including HIV/AIDS, TB, STIs may thus be both imported and exported, requiring mitigation, including mutual education and if necessary, the isolation of vulnerable populations and workers alike.
Environmental Impact Assessment
A combination of project design parameters and baseline data analyses are used to determine environmental impacts resulting from project development.This includes a throrough review of past project effects and a literature review to maximize the benefit of reliable knowledge.
Impact Studies
Energy East Pipeline in Eastern Ontario, Route & Site Selection
Trans Anatolian Natural Gas Pipeline Project, across Turkey, Route & Site Selection
Nabucco Natural Gas Pipeline, Turkey and Europe, Route & Site Selection
Brunswick Pipeline Project, New Brunswick, Route & Site Selection
Alberta Clipper Oil Pipeline, Regina, Saskatchewan, Route & Site Selection
Kashagan Project, Caspian Region, Kazakhstan Route & Site Selection
Cuiaba Gas Pipeline Rerouting in Brazil
Alliance Gas Pipeline Detailed Route Selection in Alberta
TCPL Gas Pipeline Detailed Route Assessment Hearst, Ontario
Sable Gas & Maritimes and Northeast Project Review
Effect of Development on E.S.A. #11, Bright's Grove Sewage Lagoons
DNT Discharge into the St.Clair River, Sombra Twp.
Maritimes & Northeast Pipeline Detailed Routing Studies, Pictou, N.S.
Impact Assessments - Trout Farm Development on Zephyr Creek & Pefferlaw Brook ESAs Uxbridge Twp., Ontario